Toronto Ready-Mix Products
Strength Mixes – 20mm Aggregate, Maximum 100mm Slump, 10 – 50MPa
OPSS Mixes – 20mm Aggregate, 30 – 35MPa
CSA Specification – Maximum 100mm Slump, 25 – 50MPa
Caisson & Shoring – 20mm Aggregate, Maximum 150mm Slump, 0.4 – 30MPa
Residential Housing – 20mm Aggregate, 15 – 32MPa, Footing, Walls, Basement Floors, Garage Floors
City of Toronto – 20mm Aggregate, Curb & Sidewalk Mix, 24-hour Fast Track Mix, Metro Road Cuts/Road Base Mix
Lean Mixes – 20mm Aggregate, Maximum 100mm Slump
0.4 – 7MPa
Grout Mixes – 10 – 30MPa
Special Aggregates/Cement – 10 – 40mm Stone, Blended Silica Fume (HSF), Type H.E. Cement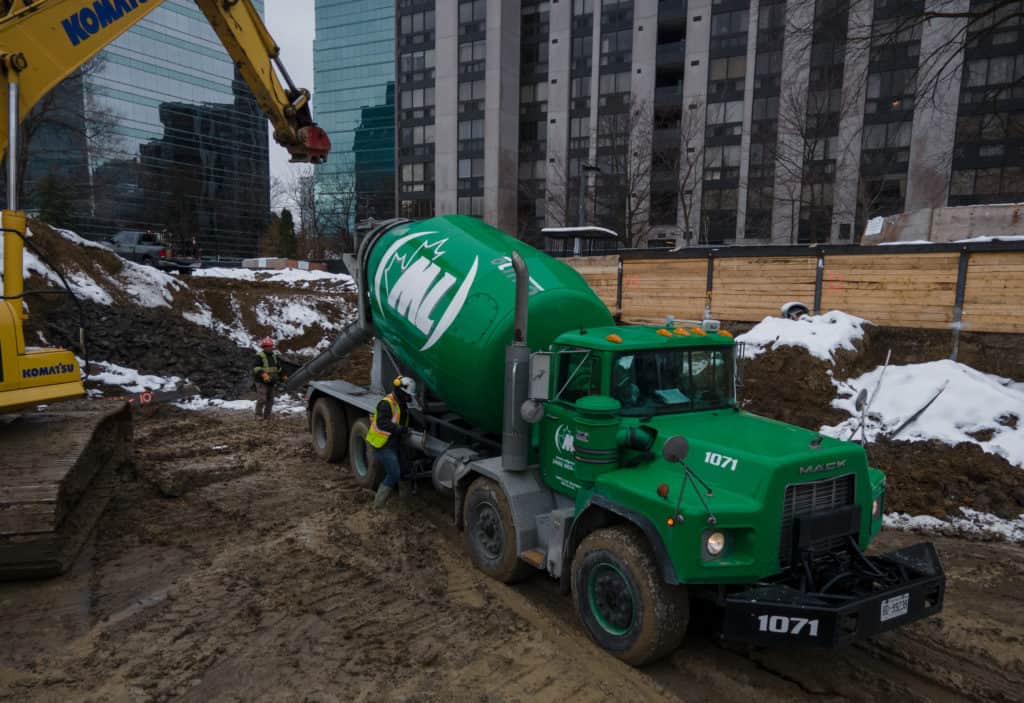 "Otimo" the new generation of optimized concrete products by ML Ready Mix Concrete, designed to meet the demands of today's construction industry.
Otimo, Latin for the very best solution", which is exactly what you need to get your job done right. With a variety of solutions for every project, from fast setting concrete to architectural concrete. Your only choice for better concrete.
Artico – The revolution in winter concrete, quit wasting time playing in the snow, it's time to get the job done. ML Ready Mix Concrete's Artico is the solution for our Canadian cold winters that really put a damper on our construction schedule.
Beleza – Enhanced decorative materials that keep all the advantages of concrete. Available in an array of amazing colors, patterns and textures, Beleza's subtle designs bring any area of your project to life with colour and realistic texture.
Duro – Duro concrete accelerates construction schedules by achieving rapid high early strength without affecting normal placement procedures. Workability ranges from 90 to 120 minutes from batching time. Stripping strength can be achieved as early as 12 hours.
Fibra – Fiber reinforced concrete has many great advantages to the performance and structural integrity of your concrete.
Fluxo – Fluxo the ultimate in plasticized concrete, the perfect touch to any mix. This carefully formulated mix enhances everything about concrete, increased strengths and durability while giving you a better finish and workability.
Sauve – Self Consolidating Concrete (SCC). Setting a new standard for cast in place concrete. Our highly flowable concrete mixes will spread into place under their own weight and achieve outstanding consolidation with minimal vibration.
Air Entrainment – Strengths under and above 40MPa
Acel – Calcium Chloride 1 &- 2%
Gelo – Hot Weather Cooling Concrete for Temperatures Under 25°C – 30°C
Lento – 2 – 6 Hour Set Retarder
Pump Mix – Strengths from under 20MPa to 25+MPa Lightweight Mixes 2″ Pump Mix
Leve – Lightweight Mixes Target Density from 2000kg/m3 to 1600kg/m3
Special Concrete Mixes –  Some projects and concrete require the use of special cements or admixtures, please contact us for further information and pricing.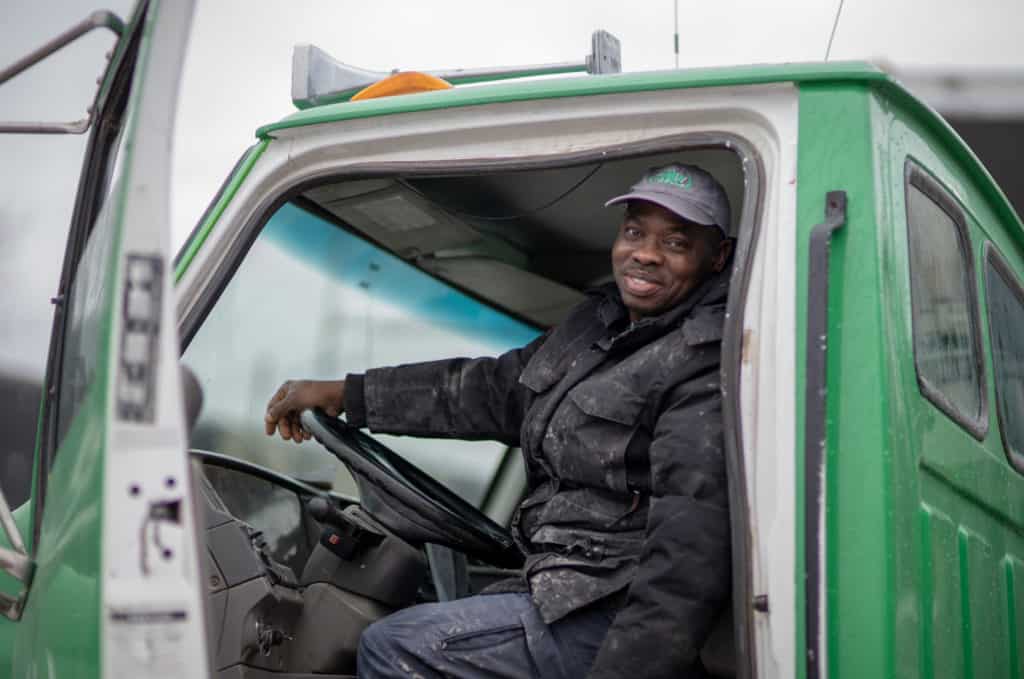 In addition to our refined ready-mix process, we also provide colored concrete pigments. Decorative concrete is a great choice for those that are looking to add an aesthetic enhancement to their build, while also ensuring it still serves its essential function as the structure.
With decades of experience and a wide array of colour choices, we can help you find the perfect rich colour that looks great, is weather-resistant, and performs well. We integrate your choices into the ready-mix concrete process and deliver on-site your coloured product, with our pigment offering a consistent tone across entire slabs.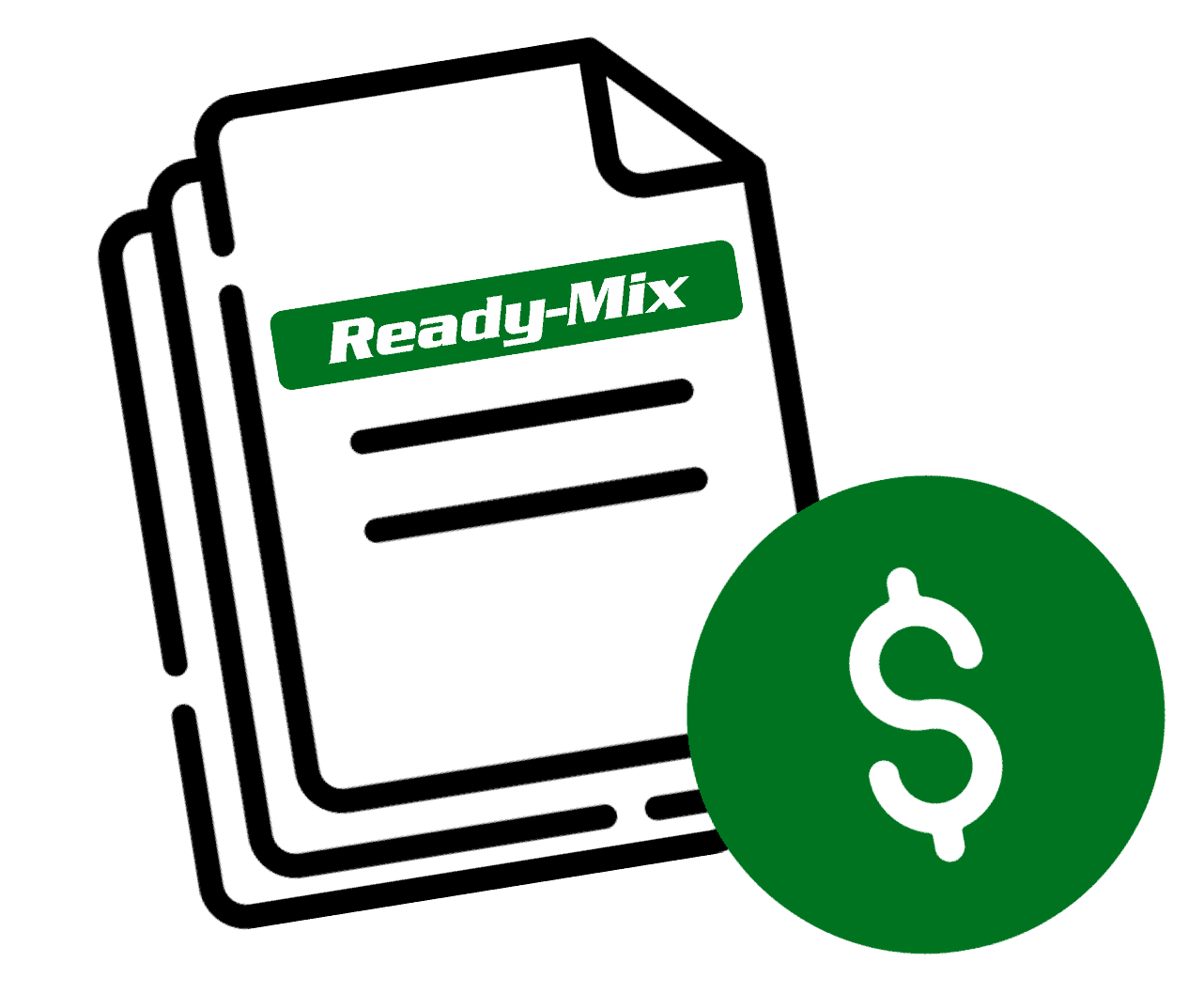 Access Our Ready-Mix Price List
Get access to our complete ready-mix price list and easily compare prices across types of concrete and our value-added products.
Enter your details to get instant access! 
We take care of all your ready-mix needs with premium ingredients at a competitive price.
Ready-Mix Frequently Asked Questions
Our company delivers ready-mix concrete for residential, commercial, and municipal customers all across the Greater Toronto Area. No matter the scope of your project, we can assist.
Our ready-mix concrete is extremely versatile, and we are known to our clients for our reliability handling all sorts of projects. Walls, floors, parking lots, buildings, and many other applications. If you give us a call and explain what your goal is, we're sure to have an answer.
If you give us a call, we're happy to provide an initial consultation and give you a good idea of how much concrete you'll need. If you have measurements for your project it will give is a much better idea of how much is required.
Concrete is measured using cubic metres, One cubic metre of normal concrete tends to weight around 2.4T/m3. If you provide us the length, width, and height of your project area we can give the most accurate estimate.
ML Ready-mix delivers to our residential, municipal, and commercial clients all across the GTA. This includes Toronto, Etobicoke, Scarborough, Vaughn, Brampton, Oakville, Mississauga, Richmond Hill, Markham, Woodbridge, and more. If you send a message on our website or give us a call with your address, we can quickly clarify if it's in our delivery area.
Different projects require different types of concrete mixes to get the job done. Luckily we offer a wide array of mixes in order to help you get your project completed without any headaches. Give us a call, or send us a message about your project and we are happy to recommend some choices.
When you place an order for ready-mix concrete, we will confirm a date and time with you that the delivery will take place. When preparing for us, make sure to clear out any obstacles that would prevent access to the delivery site. Proper preparation means a high quality service, and we can outline suggestions on clearing things out before we arrive so everything operates as smooth as possible.